When I first began writing erotic romance, I chose the Tybee Island, Georgia setting for a series some of you may remember. The Seductive Mistress series included short stories like
Becoming a Mistress
and
Betrayal of a Mistress.
The original story still exists in the marketplace, but the days of the Seductive Mistress books have come and gone. One setting has remained the same. I still love taking readers on a journey to Tybee Island, Georgia.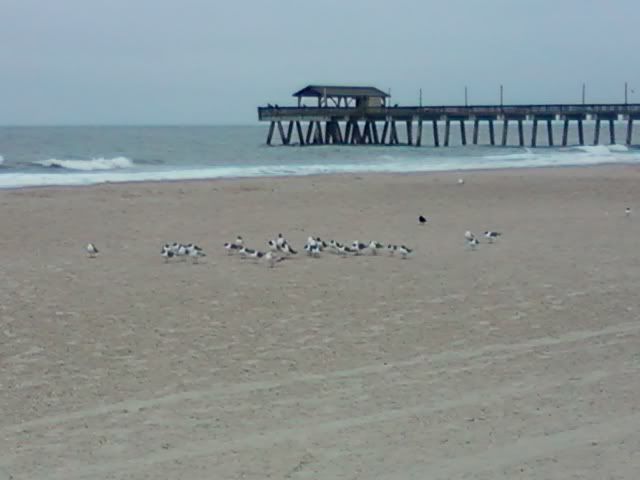 For those of you unfamiliar with the Georgia gem, Tybee Island is located within 'a stone's throw' of the beloved historic town Savannah, Georgia. If you haven't visited Savannah but plan a trip in the future, I highly recommend a quick trip to the bookstore first. Pick up a copy of the entertaining Midnight in the Garden of Good and Evil written by John Berendt.
In Midnight in the Garden of Good and Evil, southern charms abound in the eccentric characters created by this New York Times bestselling author. Through John Berendt's creative writing, readers are able to gain a good grasp of the Savannah area and its natural appeal. Depicting Savannah in a colorful and quite unusual light, Berendt has a remarkable writing style and gives his readers a clear picture of Old World Savannah.
Having read many books written by writers quite familiar with their Southern roots, I found no one painted the real Savannah any better than Berendt. I caught myself closing my eyes and imagining Jones Street. What would it be like to stand under some of the mature trees with their low, sweeping branches while watching caterers and staff prepare for another notorious Southern party? What would it be like to travel beyond another ivy-coated brick wall and see for myself what lies beyond iron gates and private courtyards? Obviously, I'm more interested in days gone by and too young to have visited the more elegant days of Savannah. When I think of Savannah, I always want to time travel and go back sixty, seventy, maybe even eighty years ago, when Savannah, in my humble opinion, would've been at her finest.
It wouldn't matter to me whether or not my name was on a coveted guest list, a peek inside would suffice. In my dreams, I wouldn't be above toting this aging body over a brick wall and hiding behind a few shrubs in order to watch the socialites of the era putting on the Ritz. Yes, Berendt probably gave us the best peek inside what might have been, or perhaps still exists in Savannah. In real life, I wouldn't go to the trouble of climbing walls, but Midnight in the Garden of Good and Evil almost provokes such behavior. I wanted to reach out and touch the old city and the magnificent homes lining some of the streets there.
Hopefully, by the time you finish reading Cuffed and Stuffed , you'll long for introduced experiences, too. I'm not necessarily talking about the scenery here, but I think you'll find Tybee Island is the perfect location for Annabelle Agnew and her feisty group of friends. By the time you're finished with Cuffed and Stuffed you'll have a renewed sense of adventure and perhaps make plans for your own private rendezvous at the beach. You'll have a glimpse inside modern day America, a world where a little light BDSM can take a couple--or maybe even a threesome--a long way.
In my new series, Trouble in Paradise, readers will find a tropical setting on the coastal waters of Tybee Island. Our characters will venture to Savannah on occasion, since the rich and famous still love to party in one of America's favorite Southern cities. Most of the time, our heroes and heroines will remain in Tybee, frolicking in the Atlantic Ocean or playing in their bedrooms nearby.
Several years separate the last installment of the Mistress series and the first novella written for Trouble in Paradise. I think readers who enjoyed following Hope Taylor and her lover, Dr. Mike, will truly love Annabelle Agnew and the Shanks brothers. In fact, after Annabelle and her crew are done with Tybee, the island will never be the same. Oh and hold on to your seat, we have several installments of Trouble in Paradise heading your way soon.
Whether you have the opportunity to visit the gorgeous sandy beaches of Tybee Island, Georgia, or you travel to the popular island through my eyes once again, I invite you to vacation in Tybee Island, Georgia where you're sure to find some enjoyable Trouble in Paradise. This time around, we've tossed a few trinkets in the suitcase to make sure you enjoy a very erotic vacation and we'll even drop by a popular, and quite fictional, BDSM club in nearby Savannah.
Erotic romance has come a long way since the days of the Seductive Mistress. After you read Cuffed and Stuffed, you'll see why light BDSM fun has been and will remain on the minds of many modern women today!
Coming to Resplendence Publishing on April 25, 2012
Book One Trouble in Paradise: Cuffed and Stuffed
Annabelle Agnew is a gal with money to burn and too much time on her hands. Known to pull all sorts of capers while visiting her family's summer home, Annabelle pushes the limit when she returns to Tybee Island to celebrate her recent college graduation.
News of Annabelle's arrival is the talk of the town, and the first round of citizen complaints reaches the police department. Darren and David Shanks, two officers and brothers, are sent to deal with the unruly hellcat and her obnoxious friends. Darren and David reconnect with the young woman they've known for several years and devise a quick and quite intimate scheme.
The Shanks brothers realize Annabelle Agnew isn't the same young woman they've known for most of their lives. There's something different about her and they're pretty sure they know what.
Hard-core Doms, the brothers recognize a submissive woman when they see one. Instead of reading the sexy vixen her rights, they decide to taunt her and see if she puts up a fight. And the crimes Annabelle commits are certain to lead two officers to cuff and stuff her in a way they'll all enjoy.