I'm thrilled to welcome author
Erika Mitchell
. An award-winning author published by Champagne Books, Erika is here today by invitation to help us kick off a new regular feature here at my blog.
Each month I'll write a review for a book of the month and post a feature for the author behind the novel. Some features will showcase books outside the romance genre. Erika's book, Blood Money, is classified as a suspense or thriller.
I hope you enjoy our showcase for
Erika Mitchell
.
Pick up your copy of Blood Money by following the links below.
You don't want to miss this fantastic suspense novel!
Destiny Blaine
Blurb:
On the surface, Iraqi-born Azzam Abdullah is nothing more than the unremarkable head of accounting for what is, by all appearances, an innocuous global conglomerate. What's not so innocuous is the fact that Sun Corp is one of the biggest terrorism financiers in the world.
After years of informing on Sun Corp's secret deals to the CIA, an unfortunate confluence of events brings Azzam's covert treachery to light. When Azzam is forced to flee London for America, Sun Corp's ruthless CEO decides to use a woman from Azzam's past to flush him out.
In a furious race against a heartless zealot's deadline, Azzam is forced to decide what he values more: His newfound freedom, or the life of an innocent woman.
He imagined homemade meals awaiting him after work, amiable companionship as they walked around Hampstead Heath in the evenings. He did not think that forty was too old to start a family, so he imagined adding to their little family until weekends were filled with football games and picnics, the mornings chaotic and the evenings relaxed.
There he stopped and forced himself to remember the real reason he was single. It was enough to dispel the happy fantasies entirely.
The car headed toward the Thames, then turned down a poorly lit side street lined with grungy warehouses. Glooming shadows swallowed the feeble light of sparse streetlights, turning the car's headlights into searchlights. Their driver pulled up in front of a one-story warehouse sided by corrugated aluminum, the front of which was painted with a large number faded beyond easy recognition.
"This should only take a minute," Omar said as he followed Azzam out of the car. Their footsteps crunched against the gravel, both of them stepping lightly so as to avoid scuffing their dress shoes. "Do you remember the deal you were working on three weeks ago?"
Azzam riffled through his memory. "Yes. You wanted me to siphon off one hundred fifty thousand pounds and deposit it by small increments into an offshore Swiss account."
"That's the one," Omar said, prying the warehouse door's handle up, then sliding the door open. "I thought you might enjoy seeing the fruits of your labor."
Azzam followed him into a tidy warehouse. As his eyes adjusted to the fluorescent lights, he could see looming stacks of crated materials lining the walkway, each accompanied by travel documents and marked by a serial number. At the end of the walkway was an open space where a dozen men chatted and congregated around a tall, open crate. The men took note of Omar's arrival by falling into a respectful silence.
Omar approached the crate and rested his fingers against the splintered lip. "Come over here, Azzam. Take a look."
Azzam approached the crate with reluctance. He was aware of the tang of pine from the boards of the shipping crate, the caged smell of too many men in an enclosed space. He could not make out the contents of the box until he was standing right next to Omar. What he saw was a row of eight large glass cylinders filled with amber liquid nestled in a bed of wood shavings. The fluorescent lights imbued the cylinders with a sullen glow that reflected and magnified his dread.
"What are they?" he asked.
"Ricin."
My Interview with Erika Mitchell, Author of Blood Money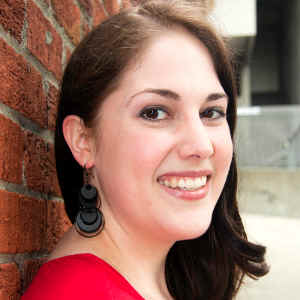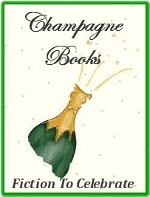 Destiny: Erika, Thank you so much for joining us today. I want to kick off the day by asking you to tell us a little about
Blood Money
. Tell us where you found your inspiration for the story and what motivated you to write this novel.
Erika: I started with the idea of a housewife getting kidnapped and threatened by terrorists because of a chance meeting years ago. From there, I started wondering who she might have met, what he was doing now, and how she ended up getting drawn into it. In a way, you could say I ended up coming up with this story backwards!
Destiny: Blood Money is a clear work of talent. You obviously didn't just take an idea, slap down a few ideas and run with them. You've created a wonderful story that you spent time developing. Take us through a typical day while you were writing your novel.
Erika: Thank you! I wrote this book while my son, who was a baby at the time, took his naps. I'd spend all day thinking about my story, and then run to my computer and type like mad the minute he was asleep. I rewrote and revised this novel several times after it was finished as I took classes and learned more about the craft of writing a novel.
Destiny: Tell us about the publication process for Blood Money. When you were offered a contract, how did you celebrate?
Erika: When Ellen told me she wanted to publish my novel, I made several loud, high-pitched, fast-talking phone calls to my husband and my mother, and then I did an impromptu happy dance with my son. I was pregnant with my daughter at the time, so the dance was less a dance and more an awkward waddle.
Destiny: Believe me, I understand the waddle. I'm not pregnant and still waddle when dancing is involved! Erika, who is your favorite character in Blood Money and why? Who or what do you think drives your character?
Erika: I think Shah is my favorite because he surprised me the most. I thought I knew him when I started writing, and he kept surprising me at every turn. He's a haunted man with miles of depth. How could I not love him?
Destiny: I would definitely agree with you on Shah. Without ruining the story for others, I'll just say his redemption process added a nice touch. Tell us what we can expect from you next, Erika?
Any special projects coming soon?
Erika: I just finished the first draft of a new novel two weeks ago. It features Bai Hsu, Azzam's CIA handler, and his adventures after the events of Blood Money. It's a lot of fun and will probably be the first book of a series featuring this unflappable spy. I'm currently working on helping a friend put a book together chronicling his six year battle with cancer. It's a lot of work but a definite labor of love.
Destiny: We'd love to know more about your friend's book so keep us updated and I'm thrilled to see a series for Bai. Excellent idea. Erika, for the new writers out there, what piece of advice would you like to offer them?
Erika: If you're not having fun writing, blow something up in the book. ... In all seriousness, my advice would be to write what makes you happy and tell the story you've been given to tell. It doesn't matter if it'll never get published. The value of being a writer is in writing, not having written. Keep moving forward, be interested in everything, and have fun.
Destiny: Great advice. Tell us about your favorite things, Erika. What hobbies do you have? What genres do you like to read? How do you unwind after a day of writing?
Erika: I'm a stay at home mother to two busy children with a busy writing career and handsome husband. Spare time is hard to come by! If I do miraculously find myself with free time, I love riding horses, hiking, reading. going to the shooting range, drinking wine with friends, and eating the things other people have cooked for me. I unwind at the end of the day with a glass of wine and a good book. I'm not picky about genre, so long as the story is interesting.
Destiny: What are your writing goals for the future?
Erika: I'd love to develop my Bai Hsu series and see my friend's cancer memoir sell like hot cakes. My biggest writing goal is to keep improving at what I do, to keep learning from other writers and making each book I write better than the last.
In Blood Money, Azzam Abdullah is in a very unique position to report his employer's acts of terrorism. Reporting to his handler on a regular basis, Azzam plans to stay in position since he has his employer's complete trust, but that trust soon turns to doubt and Azzam's life is on the line.
Omar, Azzam's employer, has a problem on his hands when his business associates point an accusing finger in his direction. Realizing someone on his staff betrayed him, Omar starts searching for a mole and understands the person responsible is directly under his proverbial nose.
Azzam has a longstanding history with Omar and his family. When his cover is blown, he flees to America with his handler, but his problems are far from over.
In fact, his troubles are just beginning.
Erika Mitchell's
Blood Money is a novel suspense fans won't want to miss. While
Blood Money
didn't pack a massive punch until well into Chapter Two, I kept reading because the author clearly had a command of the written word and her talent shines through on every page.
Once I reached the second chapter, I was not only invested in Blood Money, but I was certainly an
Erika Mitchell fan
. With interesting plot points and a gradual curve to the suspense building, Blood Money does not disappoint the reader who craves action and thrills. Morever, the author has an interesting writing voice that simply captivates her readers.
I love thrillers and suspense novels, with or without the romantic elements. I'm also a very hard sale in the genre. By the end of the novel, Ms. Mitchell was on my must-read list
right there at the top with Patterson and Baldacci.
In Blood Money, the author creates a strong sense of place, drawing the reader into the action in each scene with well written and quite vivid descriptions.
Details are never spared and the story moves at a great pace.
Check out
Erika's Blog
Visit Erika on
Twitter